This article or section is a stub. You can help by expanding it.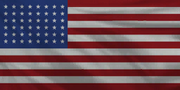 The United States is one of the Allies of World War II.
The United States at first maintained neutrality in the war, while supplying Allied nations such as Britain, the Soviet Union, and China with war material. This changed with the Japanese attack on Pearl Harbour as a result of economic sanctions. The United States declared war on Japan, with Germany declaring war on the United States soon after.
In the Pacific, the Japanese initially had the advantage in 1941, setting back the Allies in several areas. However, this changed from mid-1942 onwards, when the Allies gained the momentum on the Japanese. The Americans became a major participant in the Pacific theatre up until the end of the war.
Outside the Pacific, the United States assisted the Allies in North Africa from late 1942. Together with other Allied nations, the Americans later participated in Italy campaign as well as the Battle of Normandy and the subsequent West European Campaign.
In Battlegroup42 the Americans participate in multiple theatres of war. They appear in the majority of Pacific theatre maps against Japan, as well as making appearance in North Africa and Europe against Germany, Italy, and Vichy France.